Context
In Belgium, the classic secondary education does not correspond to the specific needs of teenagers with autism. Different alternatives are offered but they are not always well adapted
The JFP Foundation took the initiative to create and support a secondary school that responds to the learning difficulties of autistic adolescents, while taking into account their specificities and troubles. Important work is also done in relation to social codes.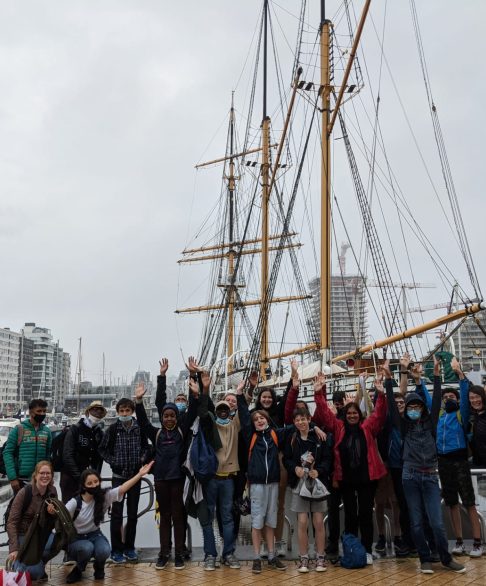 Beneficiaries
Each year, the Ecole des 4 Vents welcomes around 50 young adults with high-level autism, aged between 13 and 21, who have educational and social learning difficulties.
Results
The teaching methods used at the Ecole des 4 Vents aim to enable the students to :
– Be an actor in their own learning
– To blossom, to become an autonomous person who is aware of his actions
– To assume responsibility
– To participate in their own development and that of the society in which they live
– To develop his/her autonomy and integration into society thanks to a caring structure adapted to his/her needs.
The work carried out is individualised, adjusted to the potential and rhythm of student. It is important that each student can develop fully in everything he or she undertakes within the school.
The JFP Foundation has taken charge of the construction of the school and the recent renovation of the adjoining building. It contributes to the running costs of the school and funded the acquisition of specific computer equipment.
Our actions
Whether on a national or international level, we want to offer young people the best possible opportunities for the future. We support projects through concrete action on the ground thanks to our partner organisations
See all our actions
How can you support
our projects?
Support the projects that are close to your heart by making a donation, leaving a legacy or becoming a patron of the Foundation.
Make a donation