Context
In Brussels, 15-20% of students leave secondary school without a diploma. The level of dropout is particularly high in schools with low socio-economic indicators. At the same time, education is faced with a problem of negative orientation from general education to vocational education, which is nowadays strongly and unfairly devalued.
In response, Story-me is developing a guidance programme designed to strengthen self-confidence, the ability to orientate oneself and to plan for the future for students enrolled in French-speaking vocational education in the Brussels-Capital Region. These different skills will help them define their professional project.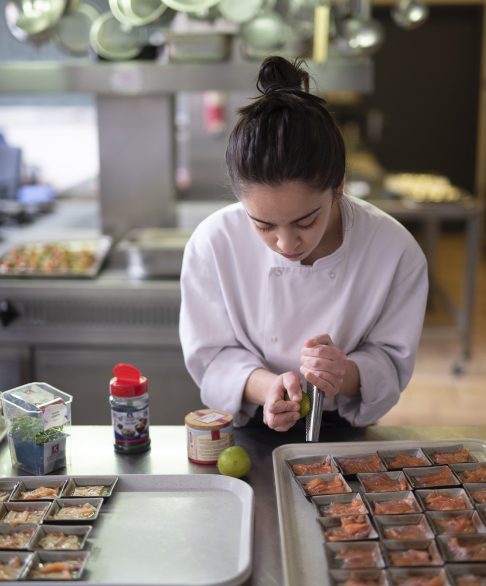 Beneficiaries
Story-me is aimed at students in vocational secondary education in 2nd and 3rd year, as well as the teaching staff in the partner schools.
8 organisations specialised in school motivation and guidance are involved in the project.
Objective
Story-me est un parcours d'apprentissage qui aide les jeunes à définir leur projet de vie, … et à y croire !
Il se donne pour objectif d'encourager l'accrochage scolaire au moment-clé de l'orientation : donner du sens au parcours de chaque élève, en restaurant l'estime de soi, via la découverte des métiers et la mise en projet où l'élève est acteur de son parcours.
Results
For the 2021-2022 year, 1,260 students from 12 schools benefited from the programme. Moreover, 140 school professionals were trained and involved in the project.
Our actions
Whether on a national or international level, we want to offer young people the best possible opportunities for the future. We support projects through concrete action on the ground thanks to our partner organisations
See all our actions
How can you support
our projects?
Support the projects that are close to your heart by making a donation, leaving a legacy or becoming a patron of the Foundation.
Make a donation