Go back to action field
Support for girls victims of sexual violence
Well-being of girls who have been victims of sexual violence
Context
The Philippines is one of the ten countries most affected by the sexual exploitation of women and children, including through cybercrime.
In the Philippines, crimes such as rape are considered a sensitive and taboo issue. Due to this cultural and social stigma, victims – often women or young children – are forced to remain silent and not report the crimes committed against them. Unfortunately, it is often the victims, not the perpetrators, who are singled out and rejected by their communities. This creates a sense of shame for the victim and further encourages a culture of silence.
An estimated 20% of Filipino children are victims of sexual violence and 70% of these are girls. Only 3% of them receive support in care facilities. The impact on the health and socio-emotional development of child victims is dramatic if they are not treated and cared for quickly.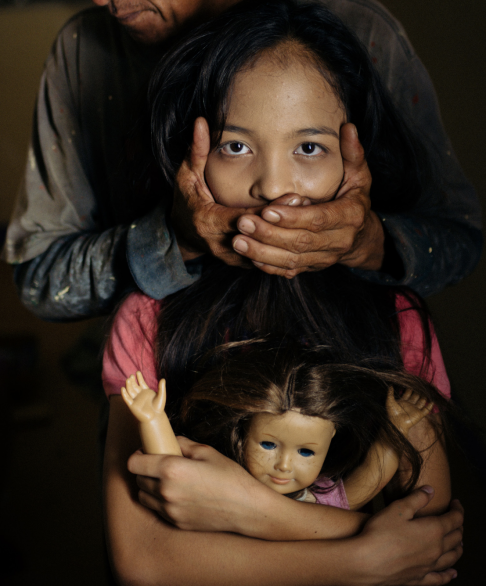 Beneficiaries
80 sexually abused girls from different provinces in Western Visayas;
77 young girls who were victims of sexual violence reintegrated into their community;
315 young girls and boys in precarious situations and from economically vulnerable backgrounds.
Objective
La Fondation JFP participe au projet d' Amélioration du bien-être et de la situation économique et sociale des filles victimes de violences sexuelles et des jeunes défavorisés par l'éducation et la préparation à l'emploi.
Concrètement, l'action entend assurer l'accueil et la prise en charge des filles victimes de violences sexuelles, améliorer leur bien-être et réduire leur traumatisme, favoriser leur autonomisation et émancipation à travers, entre autres, l'accès à une éducation professionnelle pertinente et de qualité.
Results
The partnership with Cameleon started in November 2022; there are no results to report yet.
Testimonials
M., beneficiary of the Education and Development programme
"A home is not always a structure, sometimes it's people who make you feel safe and give you all their support. I was in class 1 when I became a CAMELEON beneficiary.
The financial support I received was essential for my studies, and the various development training courses I attended helped me to become an agent of change in my community."
Read the full testimony
Our actions
Whether on a national or international level, we want to offer young people the best possible opportunities for the future. We support projects through concrete action on the ground thanks to our partner organisations
See all our actions
How can you support
our projects?
Support the projects that are close to your heart by making a donation, leaving a legacy or becoming a patron of the Foundation.
Make a donation