Context
Le Petit Vélo Jaune offers free, regular, local support to parents in precarious, fragile and/or isolated situations. This type of situation is a source of multiple difficulties in managing the daily life of families. Parents feel helpless and/or worried about the birth of their child or their role as parents. Many families and children are at risk and the establishment of support structures has become more necessary than ever.
Le Petit Vélo Jaune acts preventively and offers these families a comprehensive support service in their living environment. The aim is to highlight their strengths and educational skills, to reinforce their parental desire and to support or stimulate their efforts. This is achieved through regular support for parents by a trained volunteer.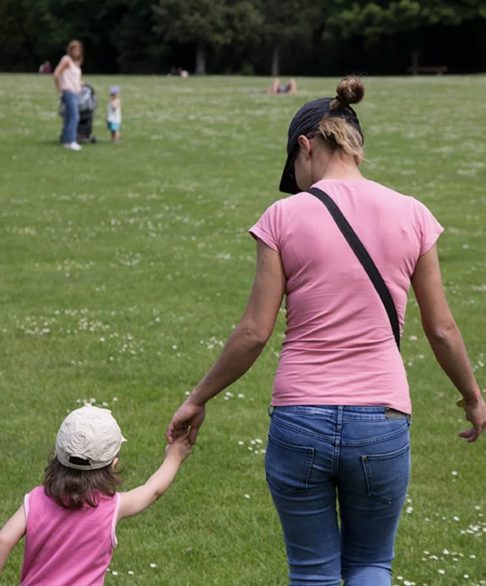 Beneficiaries
Families with at least one child under the age of 3 are at the heart of the Petit Vélo Jaune's support.
They are often single-parent families or pregnant women in a isolated and vulnerable situation.
Objective
Le projet Essaimage soutenu par la Fondation JFP entend partager la vision de l'accompagnement solidaire de familles, transmettre la méthodologie et les pratiques, et ainsi voir émerger de nouvelles structures similaires au Petit vélo jaune partenaires au sien d'une Collaboractive.
Le concept de solidarité qui semble simple en apparence, est en réalité une mécanique complexe et subtile qui demande un savoir-faire pour que cela fonctionne. Au fil des années et de l'expérience de terrain, LPVJ a élaboré une méthodologie précise et structurée que qu'il a décidé de partager pour que d'autres initiatives similaires puissent s'en inspirer et construire leur propre projet.

Le rêve est que l'accompagnement solidaire de familles devienne un modèle de solution reconnu qui puisse se multiplier et prendre de l'ampleur, pour le bien-être d'un nombre grandissant de familles.
Results
Two new "cousins" were launched in 2021: Tout un village in Ottignies and Chemin'on in Charleroi.
In September 2022, two new structures joined the adventure: Stapsteen vzw, a Dutch-speaking non-profit organisation in Brussels, and La tribu des familles in Tournai.
Our actions
Whether on a national or international level, we want to offer young people the best possible opportunities for the future. We support projects through concrete action on the ground thanks to our partner organisations
See all our actions
How can you support
our projects?
Support the projects that are close to your heart by making a donation, leaving a legacy or becoming a patron of the Foundation.
Make a donation