Retour aux acties
La Voix des Anges
School and boarding school for deaf and hearing-impared children
Contexte
A study carried out in 2014 in a dozen villages of Idjwi Island (around Kashofu) counted 47 deaf children under 16 years old and about ten adults. None of these children were in contact with any school environment. This high prevalence of deafness can be explained by 3 factors: genetic (25%), accidental (35%) and pathological (40%).
Idjwi is the largest island in the DRC and the second largest in Africa, completely isolated by water.
Since 2018, La Voix des Anges School has been welcoming hearing-impaired children. In 2019, the boarding school was created.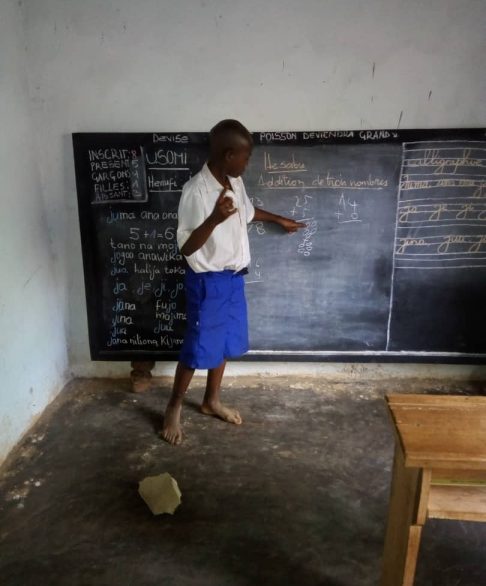 Begunstigden
All deaf children on the island, aged between 4 and 14, and their families.
Doel
La voix des Anges entend soutenir le développement communautaire par une meilleure scolarisation des enfants handicapés, et spécialement des enfants malentendants issus de familles défavorisées.
Resultaten
The first project was the creation of a primary school which used Swahili and French sign languages. It has been operational since September 2016 and welcomes around 50 children aged between 4 and 14. Since the 2022-2023 school year, the school has been giving the entire primary and secondary cycle, and the boarding school welcomes an average of 25 children.
In collaboration with the Marie-Marguerite Delacroix Foundation, the support of the JFP Foundation has enabled (1) the rehabilitation of the school's premises, allowing the children to to have access to the boarding school throughout the school year and (2) the hiring of a third specialised teacher.
Acties
Zowel nationaal als internationaal willen we jongeren de best mogelijke toekomstkansen bieden.
Wij ondersteunen projecten door concrete acties op het terrein met onze partnerorganisaties.
Découvrir cette actie
Democratic Republic of the Congo
# Onderwijs & opleiding
# Professionele integratie
# Zelfvertrouwen
Medische bibliotheken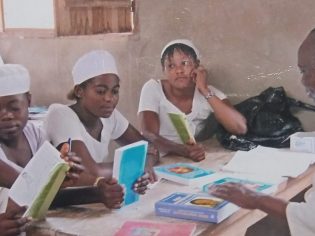 Découvrir cette actie
# Onderwijs & opleiding
# Zelfvertrouwen
ONDERSTEUNING VAN ONDERWIJS IN EEN SLOPPENWIJK IN HYDERABAD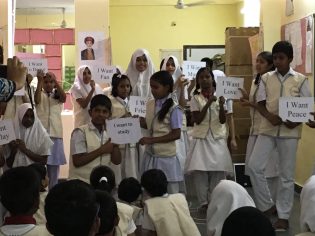 Al onze acties bekijken
Hoe ondersteunen we
onze projecten?
Steun de projecten die voor u belangrijk zijn door een donatie, een legaat of door beschermheer van de Stichting te worden.
Schenken