History & Key figures
A Family Foundation
with international impact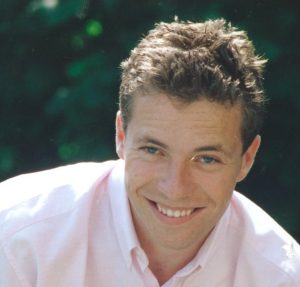 Following the accidental death of Jean-François, a young man of 22 who was very open-minded and sensitive to the social realities of the world, his parents decided to take concrete action to resolve these issues close to his heart.
The JFP Foundation was founded in Belgium in 2006 following the family's important reflection on social issues affecting children, and has since expanded its presence around the world (j'ai change la tournure de phrase). Its current strategic position focuses on children and young people in Belgium, Africa's Great Lakes region, the Middle East, South-East Asia and India.
Important dates
2006
Creation of the Jean-François Peterbroeck Foundation, on the initiative of Jean and Françoise Peterbroeck.
2007
Launch of the first projects in the Democratic Republic of Congo, Burundi, India, Vietnam, Brazil and Madagascar.
2016
The Foundation is co-beneficiary of the Aurora Prize for Awakening Humanity through Marguerite Barankitse, the 1st winner of the prize.
2021
Restructuring the general strategy of the JFP Foundation.
Previous
Next
Key figures
+5000
children
and young people supported
21
countries
of intervention
Our actions
Whether on a national or international level, we want to offer young people the best possible opportunities for the future. We support projects through concrete action on the ground thanks to our partner organisations
See all our actions
How can you support
our projects?
Support the projects that are close to your heart by making a donation, leaving a legacy or becoming a patron of the Foundation.
Make a donation